Unbelievably, especially to me, I've been maintaining this blog for more than four-and-a-half years. I've covered a variety of topics and used a multitude of words and tags, and in doing so, managed to create a situation where people have stumbled across my blog by googling some rather interesting terms. What follows below is a list of the most popular (including the number of times the term was used), which I've interspersed with commentary as "necessary".
little ass 924
In total, there have been 1,143 hits from several variations of this term, including ten from people who had trouble spelling the word "little". While I find it very disturbing to think that there are so many people out there who are potentially trying to find child pornography (my interpretation of the little ass phenomenon), it makes me smile to think how disappointed they all must be when this search term brings them to a post I wrote about Israel's former prime minister, Ehud Olmert.
something something 167
Rather obvious, no?
little asses 155
buzz 111
My son went through a Buzz Lightyear/Toy Story phase, which resulted in several blog posts on the subject. These posts can be found here, here, here and here.
out and about 107
Refers to this blog category.
birthday wishes 88
buzz lightyear 75
letter f 72
I admit it. I taught my son the "f" word.  It wasn't intentional, obviously, but clearly, I'm not perfect. The first time it happened was when my computer crashed several years ago. I swore three times in succession, which was quickly followed up by a toddler's voice calling out "puck! puck! puck!" before dissolving into delighted laughter (his, not mine. Ok, maybe mine too…). I'm guessing the large number of hits is the result of this blog post, though.
liza Rosenberg 47
Also rather obvious, I should think…
littleass 43
tagged 43
nachal hakibbutzim 40
you know your from florida when 34
Refers to this blog post.
80s 33
For just over a year, I wrote a series of blog entries that I titled 80s Music Video Sunday. Lots of memories, lots of music.
Something 32
jo jo was a man 32
My son is a Beatles fan. Even today, whenever we get in the car, his first request is that we put on a Beatles CD. Few things bring me greater pleasure than listening to him singing along to the Beatles. His favorite song is "Get Back", and he is not averse to suddenly calling out, "Get back, Loretta!", even if he's not listening to the song. I blogged about his love affair with this song here. As you can see from this list, he's not the only one who likes "Get Back".
jojo was a man 31
yalla kadima 31
Back in December 2005, I wrote this post (in rhyme, no less) about the emergence of the then-fledgling Kadima party and the unexpected rise of Amir Peretz (who I referred to as "Mr Mustache") to the leadership of Israel's Labor party. Amir Peretz has since had a rather expected fall from the leadership position, and the Kadima party still acts like a party that hasn't formulated any positions.
somethingsomething 23
ralph macchio 23
I mentioned Ralph Macchio in this 80s Music Video Sunday blog entry.
jojo was a man who thought he was a lone 20
lactation specialist 20
Ummm… No clue, really.
buzz lightyear Disneyland 20
happy birthday wishes 19
wishes 18
f 17
something something blog 17
the letter f 17
jojo was a man who thought 15
pregnant ladies 14
Most of the hits regarding pregnancy seem to come from India. Don't ask me why…
will you still need me will you still fe 13
very little ass 11
bilingualism 11
This one's easy, as I've written several posts about raising a bilingual child.
litle ass 10
how well do you know me questionnaire 10
left wing Zionism 9
This post was originally written at the request of a newspaper for a special supplement. After it was written, the editors decided to kill all op-ed pieces.
jojo was a man who 9
secular Zionism 9
ralph macchio karate kid 8
حرف a 8
Ummm…
Liza 8
wishes for birthday 8
jojo was a man lyrics 8
thank you again 8
I'm guessing this search term has to do with this post (as "Thank You Again" is the title), written back in July.
lactation 7
tel yehudah song 7
My old summer camp. Hurrah!
jojo was a 7
archive note music 7
lizarosenberg 7
buzz Disney 6
Up next. Some of the more interesting and unusual search terms…
by Liza Rosenberg
Overheard…
"Did you know that I also speak English," said the Little One to the three year-old girl he'd met only an hour earlier, and with whom he was now holding hands as they walked along the path towards our cottage at this guesthouse in the Arava where we once again found ourselves. If this is how he's choosing to impress girls when he's four years old, I dread to think about the lines he'll use when he's older. "Did you know that I also have an American passport?" Sigh…
The English lesson…
"They learned about the letter 'F' in today's lesson," said the Husband. "When they started talking about words that begin with 'F', your son taught them a word that wasn't on the list. I told the teacher he probably learned it from you." Clearly, I'd been busted. I really do try not to use those words in front of him, but sometimes they just, well, slip out. In the Little One's defense, his hands apparently flew up to cover his mouth in an act of contrition, as he quickly realized that he'd said a word he knows he's not supposed to say. I guess we'll have to work a little harder on "words you don't say in front of adults". It's not that he doesn't get it. After all, he was very good at remembering not to say "piece of crap" in front of his grandparents. Of course, we all know what word he'll toss out when they reach the letter "N"…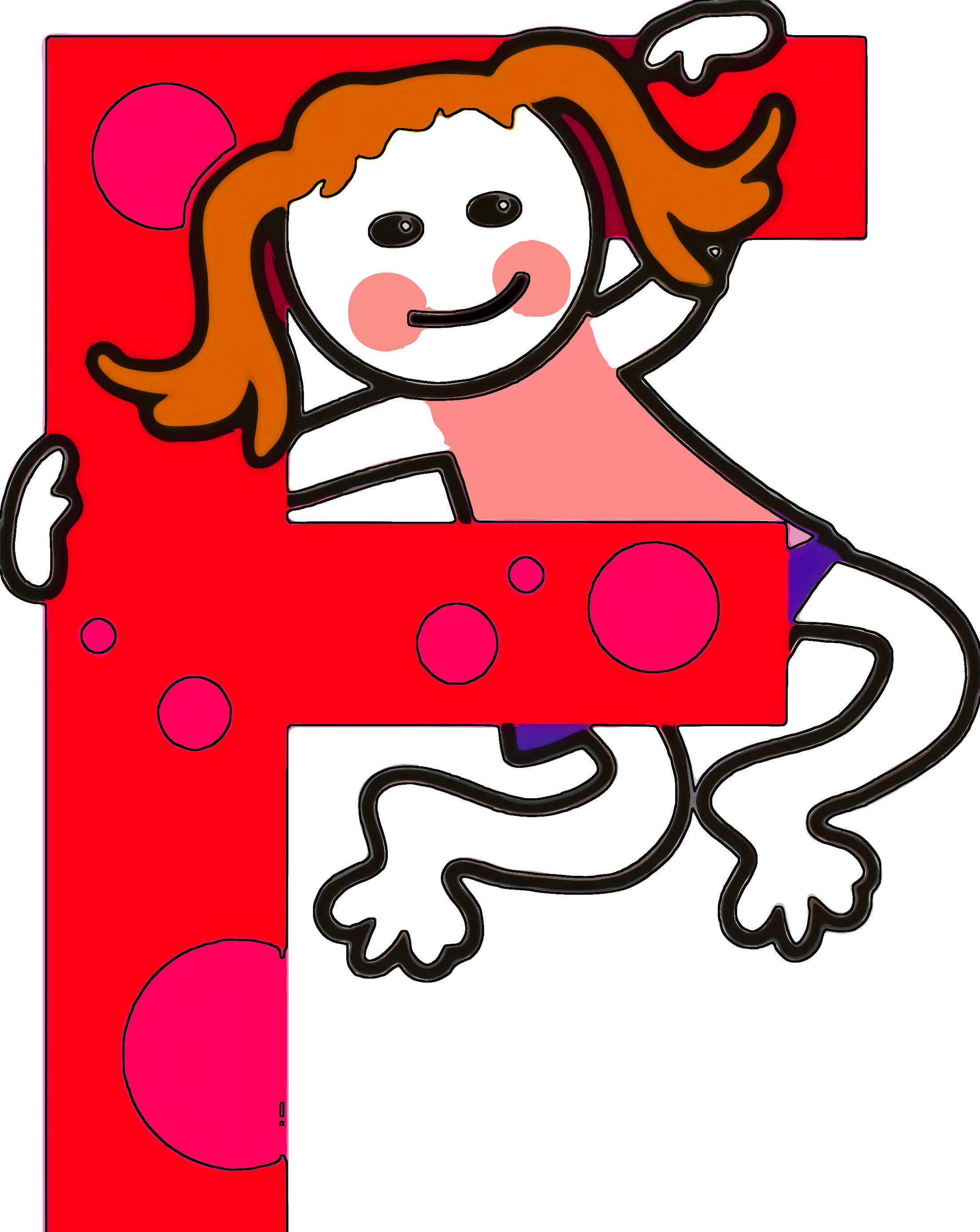 Modern technology…
Little One: Mommy, did my tooth fall out?
Mommy: Not yet, sweetie. You're still a little young to start losing teeth. Do you know what happens when you lose a tooth?
Little One: I put it under my pillow.
Mommy: That's right! You put it under your pillow and then the tooth fairy comes, takes your tooth, and leaves you a present.
Little One: Mommy, I want you to send an email to the tooth fairy. Write "Dear Tooth Fairy. When the Little One loses his tooth, please bring him Buzz Lightyear."
Mommy: Email? Are you sure the tooth fairy has email?
Little One: (Thinks for a moment…). Yes.
by Liza Rosenberg
I do not conquer jet lag very well. We returned to Israel on Thursday afternoon (noting from the airplane while in Israeli airspace that nearly every green patch within view was filled with parked cars and Israelis barbecuing and celebrating Israel's Independence Day), and while I dropped from exhaustion shortly before 12:30am and woke up at 10am when the telephone rang, Friday night was a challenge, and last night was a disaster, as I fell asleep only once daylight set in and the birds began to chirp (starting at around 5 am or so, for those of you not in the know). Who knew that birds could be so damned annoying…
I swear to you that I started to write at least half-a-dozen posts (or at least half of a half-dozen) while in the US, but needless to say, I was easily distracted and didn't get around to finishing any of them. It never ceases to amaze me that vacation time can pass so quickly, while at the same time, events from just a few weeks earlier can seem like a lifetime ago. The day we arrived feels like a distant memory on the one hand, yet it still somehow seems like yesterday that we landed at Newark Airport without our luggage. By the way, we did receive the luggage the day after we arrived in Sarasota, after being told rather conspiratorially by one baggage service agent that another agent (who'd been rather rude to us one day earlier) was a "bitter, bitter man who hated his job and hated luggage"…
We were gone for a month, and while it sounds like a long time, no matter how long I'm there, it's just never long enough. This was especially true for this visit, made more hectic by the fact that we were in both Florida and New York, and a veritable plethora of spots in between. I loved St. Augustine, Florida, where we took a trolley ride around the city and I drank from the Fountain of Youth (which may or may not explain why everyone tells me I look rested – maybe I just look younger). The Luray Caverns left me speechless, and many pictures were taken by all, including the Little One, who would preface every request to hand over the camera with, "ooooh! Wow! Mommy, look at that one!" The Great Smoky Mountains (where a young Israeli traveling with his parents offered in Hebrew to take a picture of our family at Clingmans Dome) and the Blue Ridge Parkway were stunning, and Lancaster, Pennsylvania was great fun, though probably more on account of the fact that we were with close friends than because of the area itself, given that we were there in the off-season.
We traveled, visited with friends and family, shopped (not nearly enough), and ate (far too much). Most of all, we took great pleasure in watching the Little One acclimate to and enjoy his surroundings, playing with family and friends and feeling more and more at ease in the English language with each passing day. I know that he understands everything, but with each trip, I hold my breath, waiting to see how he handles the switch, waiting to see how long it takes him to speak more English than Hebrew. Initially shy and hesitant, we knew that we'd turned a corner when he responded to Bob the Builder's usual query of "can we fix it?" with "absolutely!" And, while I'm rather pleased that he's calling me "Mommy" these days, I can't say the same is true of my husband, who greatly prefers "Aba" to "Dad" or "Daddy", said with an American accent that neither I nor my parents have.
If I were to make an educated guess as to what the highlight of our visit was for the Little One, I'd say our trip to Disney World, where we spent a few precious moments with the current objects of my son's affection – Buzz, Woody and Jessie, looking on with wide-eyed admiration, exchanging hugs and posing for pictures. And that was just me… Not that the kid is obsessed or anything, but when we returned from the US, among our vast number of purchases, one could find two Buzz Lightyear action figures (one big, one small), one Woody (small), Buzz Lightyear/Toy Story sneakers, pajamas, short-sleeved shirts, long-sleeved shirts, one baseball cap, one video game, and the DVD of Toy Story 2. Rather scary, no? It's so easy to succumb to the temptation, though, especially when it comes to all things Disney, where the attention to detail and customer service is nothing short of spectacular, so much so that you almost don't mind notice the fact that you've given them the better part of your bank account just by crossing over the threshold into their wonderful world of Disney.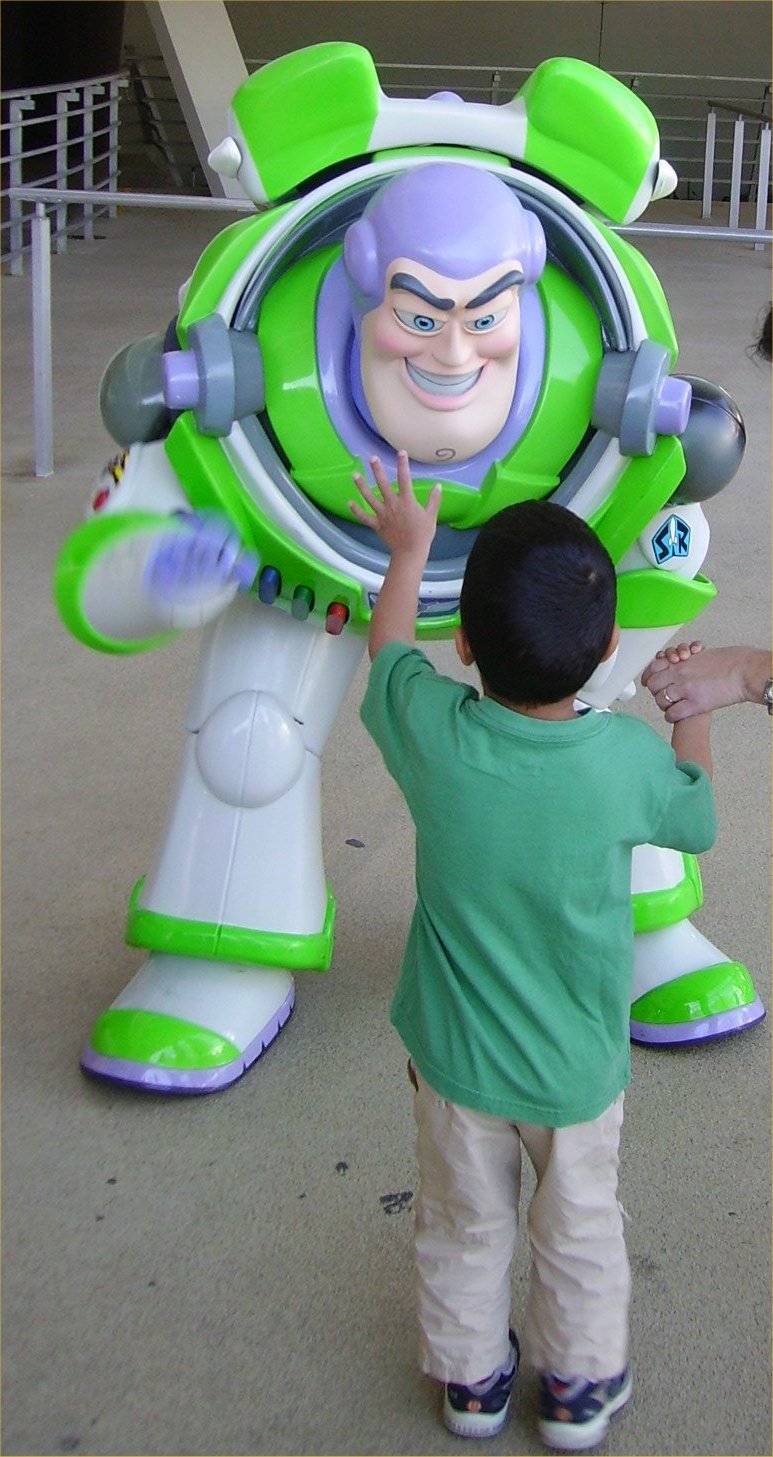 by Liza Rosenberg
Dear Luggage, Having a great time in Florida. Wish you were here.
I'm blogging from the beautiful city of Sarasota on Florida's West Coast, having arrived this morning with the Little One. We flew to the US via Paris, and while we only had 20 minutes there, our luggage was fortunate enough to have spent the night. With any luck, it will reach us some time tomorrow, but for the time being, I'm trying to stay awake until my load of laundry is finished, a load that consists of just two days' worth of clothes, as a lightning trip to Target produced rather unsatisfactory wardrobe and footwear results. On the plus side, I'm now the proud owner of two oversized New Jersey t-shirts, courtesy of stores in the vicinity of Newark Airport, and I've discovered that one can buy ladies underwear in the gift shop of the Newark Airport Holiday Inn, especially if one is not terribly discerning or averse to white cotton briefs.
The Little One was thrilled to see his grandparents, breaking into a run as he spotted them on the far side of the security barrier. And, chances are higher than you might expect that he was even more thrilled to see the Buzz Lightyear action figure that his grandmother slowly pulled out of her bag, absentmindedly thrusting his new Diego doll (acquired less than three hours earlier) at me in favor of the beloved Buzz.
Oooh! Laundry's done. Stay tuned for updates, preferably at a time when I'm not so discombobulated that, while telling my brother over the phone about the Little One's new action figures, it takes me a few moments to realize that I've actually referred to them several times as Boody and Wuzz. 
by Liza Rosenberg