Woven through the stories and the summers of our youth
Your laughter threaded through the soundtrack of our days
And nights spent in the camp that hugged the Delaware
Where slivers of our hearts will always stay
They say time flies too fast, my friend, and I believe it's true
For it seems like only yesterday I first laid eyes on you
Or maybe just this morning, not so very long ago
So tell me how the hell are we supposed to let you go
I'll remember you with laughter and I'll think of you with joy
Of long-forgotten moments when you were just a boy
While sifting through the memories that span across the years
Of words sent over miles where you shared your hopes and fears
Now I'm sitting here in sadness 'cause I can't believe you're gone
It shouldn't have to end this way – it seems so very wrong
As I listen to the songs we'll never hear you sing again
My smile slowly drowns in tears with thoughts of you, my friend
*******
Quintessential Dave, who always made us laugh: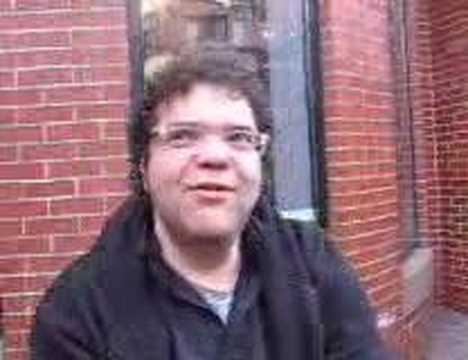 In memory of Dave Alpert, who left this world way too soon…
Links to Dave's music:
http://davealpert.bandcamp.com/
https://www.youtube.com/user/shakemusic/videos
by Liza Rosenberg
Getting tangled in the words
Of a song from long ago
Old forgotten moments
And stories left untold
As children we allowed ourselves
The innocence of youth
When everything was easy
With no complicated shades of truth
I remember lazy summer days
And all the crazy games we played
Imagination and adventure were our guides
Grass that scratched between our toes
While splashing through the garden hose
And counting cloud formations in the sky
Life was full of simple joys
Our world seemed so complete
Snowball fights in winter
Autumn leaves beneath our feet
We didn't want for anything
It all seemed like a dream
Climbing trees with secret forts
And skipping stones across the stream
I remember lazy summer days
And all those nights we stayed out late
Catching fireflies in little jars
Giggling as we set them free
Got so dark we couldn't see
Holding hands while watching shooting stars
A memory's never flawless
And your mind plays little tricks
Changing hazy details
Of the things you couldn't fix
No childhood is perfect
Though some days were pretty close
And those lazy days of summer
Are the ones I miss the most
by Liza Rosenberg
I am…
A mother
Gently pressing lips
Against a little boy's cheek
As he dreams
I am…
Shy
The quietest person
In a room full of friends
And yet
I am…
Helpful
Because I want to be liked
And not left out
As I used to be
I am…
Apologetic
Fearful of losing
People I love
During stupid arguments
by Liza Rosenberg
On this, your special day
Not quite your forty-third
I think of all you mean to me
And try to find the words
I'll write about the enemies
Of distance and of time
Of how we seem to beat them
(And how I made it rhyme)
I think of all the games we've played
That spawned a name or two
The adventures we've already had
And those still yet to do
I think of all the secrets shared
Through more than twenty years
The joys and inside jokes
And a fair amount of tears
You never fail to make me laugh
And rarely make me cry
It only seems to happen when
We have to say goodbye
And so on this, your special day
I look back on all we've done
On everything we've shared
The laughter and the fun
I think of all I wish for you
A wish without an end
A wish that all of yours come true
For you, my special friend
by Liza Rosenberg
In honor of my 40th birthday, I've decided to share 40 facts about me that you may or may not know…
1. My favorite colors are hunter green and burgundy.
2. My first pet was a gerbil. His name was Ninky. My second gerbil was Harvey.
3. I was born with a bilateral choanal atresia. This means that I was born without air passages leading from my nose to my throat.
4. I was also born with thin bands of skin tissue over both eyes.
5. I was also born without tear ducts.
6. All of these defects were fixed before I left the hospital after I was born.
7. I was in an incubator for the first two months of my life.
8. When I was nine, I had to have surgery on my nose because the air passages created when I was born had begun to close up.
9. Both of my parents are left-handed. My brother and I are both right-handed.
10. I throw a Frisbee with my left hand.
11. I've eaten frogs' legs. They do taste like chicken.
12. I played Little League baseball/girls' softball for ten years. My favorite position was first base, though at one point or another, I also played at second and third bases, shortstop, and pitcher (in softball). I've also played the outfield.
13. I traded away my Snoopy pencil sharpener to get my first baseball glove.
14. When I was in fifth grade, I won a pre-Thanksgiving archery competition. First prize was a 20-pound turkey.
15. I was born in Brooklyn, NY, and lived in Staten Island, NY until I was six years old.
16. I missed my kindergarten graduation when we moved.
17. One of the earliest memories I have is being in my grandparents' synagogue in Brooklyn when an elderly woman – Mrs. Goodman – fell down a flight of steps. I can still remember watching her being carried up the steps.
18. I've been a New York Yankees fan for as long as I can remember. This did not make me terribly popular during baseball season when I was living in Boston.
19. My mother once had to take me home from a birthday party because I was petrified of the clown. I still don't like clowns, though I no longer run away screaming and crying at the sight of them.
20. I was in the Brownies, and I still remember the song we sang at every meeting. I never made it to Girl Scout level. I do, however, like Girl Scout Cookies, especially Samoas. I do not like Thin Mints.
21. I liked Hebrew school. Enough said.
22. I can't ski. I was in the lowest level at Maple Ridge Ski School, and they had to bring in a private instructor because I couldn't keep up.
23. I'm a sucker for certain accents, and have even gone out on dates with guys just because they had these accents (though not since meeting my husband, obviously).
24. I've never been really drunk, nor have I ever been stoned. I've never had a hangover.
25. One of the first R-rated films I saw was "Animal House".
26. When I was six years old, I wanted to be a boy because I was always being picked last for sports teams during recess. Then I became better than the boys.
27. I was always a tomboy, and have never been a girly girl. I'm still not.
28. I loved "Welcome Back Kotter", and sent Gabe Kaplan a fan letter. He responded with a form letter and photo.
29. I also sent a letter to Amy Carter, during her father's election campaign. She typed her own response and sent it back. I'm glad I never sent a letter to her father.
30. I grew up with the wife of one of our local bloggers, and have been friends with another local blogger since meeting in the bus station in Schenectady, NY when we were teenagers.
31. My parents took me on the NY subway when I was a little girl. I believe they very nearly crapped themselves when I pointed out a black man and said, "Look, a robber."
32. My friend Sheri and I refer to a certain period of our lives as "the geek years". Today, Sheri is gorgeous, successful, and very hip. I, on the other hand, am still stuck in the geek years. And I still use the word "hip".
33. I cried when my sixth grade social studies teacher – Mrs. Tolar – made me stay after school on my birthday.
34. I like the song "Shadow Dancing", by Andy Gibb, and have it on my mp3 player.
35. I hate being the center of attention, and more often than not, I blush when given any kind of compliment.
36. I know at least three other people who also have birthdays today. One of them is my brother-in-law.
37. I knew I was going to marry my husband two weeks after we started seeing each other.
38. I never sleep on the train during my commute, no matter how tired I am. I'm more concerned about drawing attention by snoring than I am about missing my station.
39. If I could have lunch with any famous person, it would probably be Bill Bryson, whose writing style not only keeps me in hysterics, but also influences my own style. At times, his writing inspires me to keep writing.
40. I still have no idea what I want for my birthday.
by Liza Rosenberg