I believe in magic. Not those trippy, sleight-of-hand illusions that tap into your inner child and leave your eyes feeling scrambled with wonder. I believe in the magic that happens when you get together with an assortment of individuals from your past, and a collective joy emerges that is so much greater than anything you imagined it could be – especially when the emotions you felt prior to the meetup were a quirky mix of excitement, curiosity and trepidation (accompanied by a soupçon of nausea). Why the trepidation, you ask? Well, even though you're no longer that quiet, socially awkward teenager with questionable fashion sense (because the 80s made you do it), it seems that you still haven't managed to completely rid yourself of those last remaining shreds of self-conscious, teenage angst.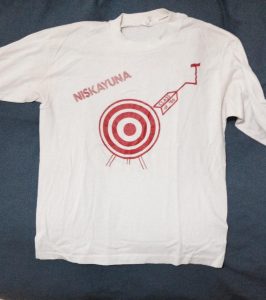 But you allow the excited, curious bits to take control, and suddenly find yourself registering for your 30th high school reunion. You've been reconnecting online with your former classmates for years, and if you happen to be an introvert like I am, maybe platforms like Facebook have allowed you to create a comfort zone that lets you put your personality on display in ways you never dreamed possible. The confidence you lacked back in the day – when you were sure that EVERYONE had more than you did – has finally taken root. You know who you are and you like the person you've become, and you love the idea of reconnecting in real life.
So you subject yourself to a marginally invasive full-body pat-down (because security theater) and wedge yourself into a cramped airplane seat, hoping your seatmate won't be a chatty armrest usurper while quietly, fervently praying to the airline gods for no seatmate at all. If you're like me, you're on a transatlantic flight or two, because you really are crazy enough to fly in for a week just so that you can spend a few days with your old high school pals – and make a few new ones – in and around your old hometown.
Despite the fact that it's such a cliché, you've got a sweet selection of John Hughes movie soundtracks playing on a loop inside your head as the reunion draws closer. You're staying with a dear friend you've known since first grade, and you spend the afternoon catching up and gossiping before digging through your suitcase for something suitable to wear. You take one last look in the mirror to make sure your hair is doing that wavy thing you like, and it's off to the pub you go.
You arrive a little early, and when you step inside, you see that others had the same idea. The setting sun plays games with your eyesight, casting shadows and dancing rays of light around the classmates who greet all newcomers with whoops of joy. You squint against the glare as hugs are exchanged – sometimes with people you barely spoke to back in your high school days, but now it's all good. The years have softened the memories and made us all nostalgic, and the lines that once separated us into distinct social groups are blurred beyond recognition. Thanks to social media, you can skip much of the preliminary "getting reacquainted" stage and jump straight into the fray.
A private room has been set aside for the Niskayuna High School class of '86, and one of your former classmates generously turns the cash bar into an open bar by setting up a running tab for all. Drinks in hand, everyone works the room, moving from group to group to catch up and marvel at how amazing we all seem to look, because apparently, none of us have aged at all and everyone looks even better than they did 30 years ago. Despite the proximity of the bar and the privacy, though, there's a gradual move to the crowded outdoor patio. The room is stifling and your friends question the wisdom of a closed space with insufficient cooling for a large group of perimenopausal women in their late 40s. Jostling with others for a good spot in front of a fan in the corner while beads of sweat form on your forehead and in the small of your back, you're inclined to agree.
At some point, you start to yawn and your friend seizes the opportunity to tell everyone that you're still battling jet lag. You tear yourselves away and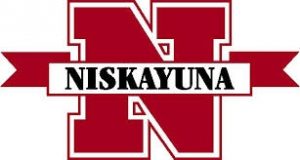 collapse into her car, rehashing the evening while driving through the dark, quiet streets of your childhood. You later find out that many people stayed until the 2am closing time and then moved on to Denny's, and are seriously impressed by their fortitude, if not their choice of venue.
The next evening, after a leisurely afternoon spent in the pool drinking sangria and homemade limoncello (and marveling at the appropriateness of the Oreo flavors paired with each – Annette knows you well and it shows), you head out once again for the second official event. You talk, laugh and drink until the restaurant closes and throws you all out, at which point you move en masse to the pub from the previous evening, stopping by the car to change your shoes and drop off the bottle of locally produced wine that Lisa gave you as a gift (because she knows you love wine, and also because she's clearly awesome and thoughtful).
Tonight you stay until the end, until the gruff-looking bouncer with the loudest voice you've ever heard (who surprises you with a gentle smile when you jokingly ask him if he's going to yell again) announces that the bar is closing and everyone has to leave. We are drunk and sober and every shade of tipsy in-between, leaning into one another and against each other as we shuffle towards the door. We are makers of magic, a magic that follows us outside to the parking lot, where we cling together for as long as possible and then some. Nobody wants to break the spell this weekend has cast on us, and we linger for long moments before splitting up to go our separate ways.
Two days later, the trip is over. Airports make you teary-eyed and this visit is no exception. To pass the time until your flight, you keep checking Facebook because your classmates are still posting about the reunion. You're finally able to the board the plane, and blink back tears while quickly writing one last update, clicking "Post" just after the plane doors close. Your mind is still on the reunion and you feel like you've left a piece of your heart behind. But you're okay with that. After all, the missing piece has been replaced by magic.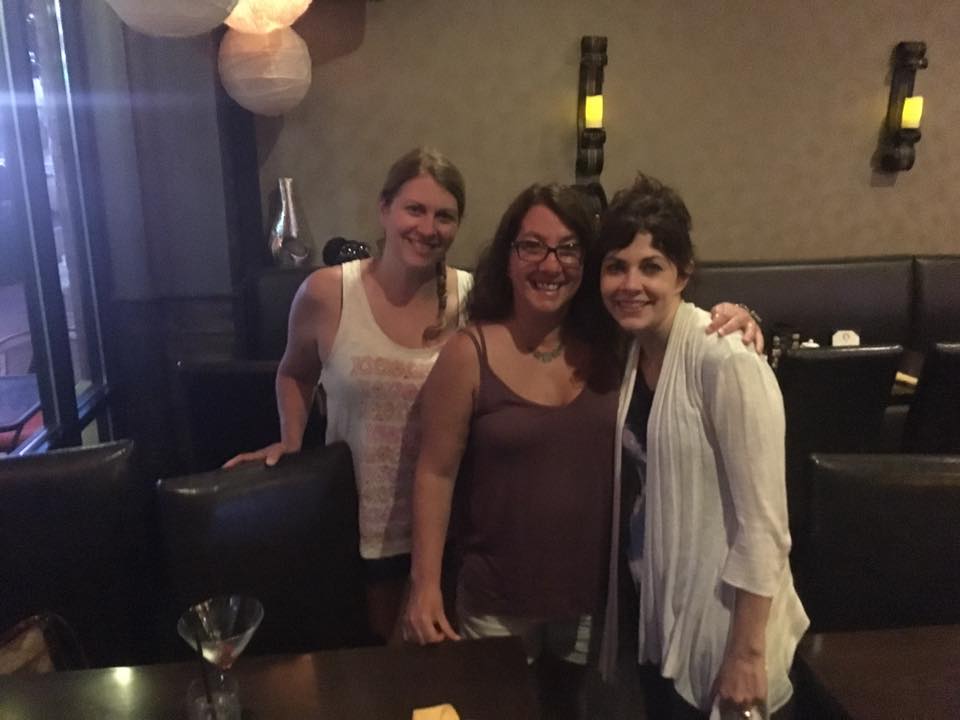 Photo courtesy of Annette Wertalik-Collins
by Liza Rosenberg