The Elephant in the Room
While the sun shined overhead and my husband tidied up the gravesite, our seven-year-old started to sing a silly song. As I gently explained why a cemetery wasn't really the place for such activity, he interrupted me. "But Mommy," he said. "I'm singing a song to make Elad smile. Don't you want him to be happy?" Surprised by his question, I looked at him and struggled to find an answer.
Yogev was five years old when we told him about Elad, the brother who died before he was born. Having discussed it with my husband several months earlier, it hadn't occurred to either of us not to share this tragic piece of our family's history. We didn't want secrets; we didn't want to create a situation where Yogev turned around years later in anger, demanding to know why we waited so long to tell him, or even worse – confronting us because he'd inadvertently found out from someone else. In short, we didn't want to live our life with an elephant in the room.
One hot summer evening, the timing seemed right. Day camp was over and there were still several weeks to go before school started, giving him time to get used to the idea before returning to his daily routine. Gathering around the kitchen table, my husband and I looked at each other and then down at Yogev. My husband began, speaking first of the grandfather our son remembered and the grandmother he didn't. He asked Yogev if he remembered our dog that died, and then explained how someone else from our family was with them. As we told him about his brother, we tried to keep our voices light so that he wouldn't pick up on our pain.
I'm not sure what I was expecting – either from him or from us – though it was a scene I'd envisioned many times. He was curious, taking in what we told him and processing as much as his age would allow. We told him stories and answered the questions that arose in his young mind. "Who was cuter," he asked, looking at the photograph we kept on a shelf in our living room. "You're both beautiful," I responded with a smile. When he asked if our home was also Elad's home, I told him it was, but that Elad was very sick and never came home from the hospital. He turned and looked at me quizzically. "Mommy, do you love Elad," he asked, adding that he knew Elad was in heaven. "I do love Elad, just as I love you," I answered softly. Then I took his little hands in mine, looked into his eyes and told him that Elad was somewhere else as well. "Elad will always be in my heart, just as your grandfather will always be in your heart." Yogev became quiet as he thought about this, and then changed the subject.
As the years pass, I watch him incorporate Elad into his own narrative. When asked whether he has any brothers or sisters, he'll often say – seemingly without putting too much thought into it – that he had a brother, but his brother died. I learned of one such incident at a school event when his English teacher pulled me aside. "In today's lesson, I asked the children about siblings," she began slowly. "Yogev answered in a very matter-of-fact way that he had a brother, but that his brother was dead." She confided that she hadn't been expecting his answer, and then told me of the sister she'd lost in a car accident – a story she later shared with Yogev to show him that he wasn't alone.
There have also been funny moments, of course. Over dinner with friends, one of the daughters turned to my son and asked, "What did you mean when you said your brother died because he was born too early? What, like before midnight?" Both sets of parents burst out laughing while Yogev just grinned and rolled his eyes at me.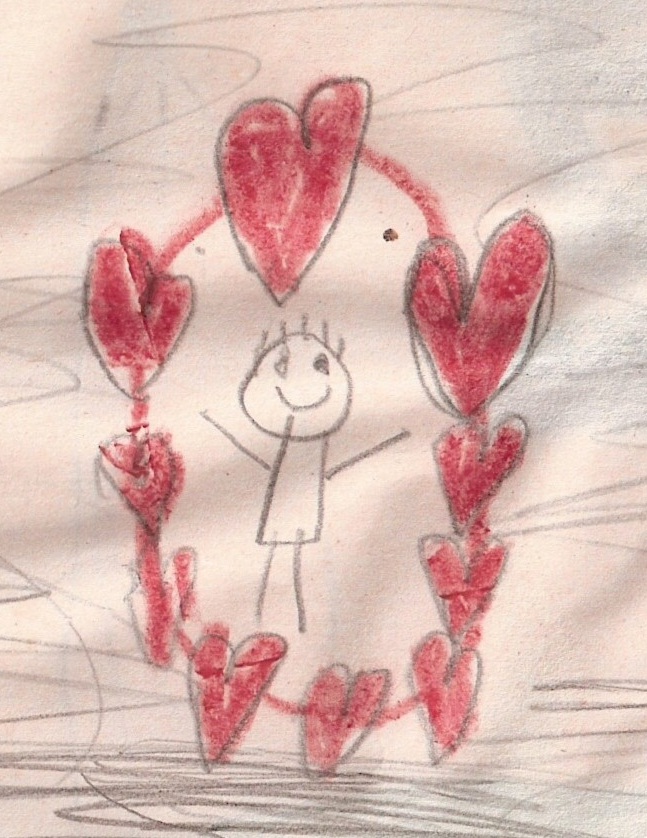 Periods of curiosity are interspersed with months of silence. "How much did Elad weigh when he was born," Yogev asked one day out of the blue. "700 grams," I tell him, adding, "Less than the bag of sugar we buy at the supermarket," to help him understand in more practical terms. When he asked what was wrong, I explained that Elad was born prematurely and that he had serious medical problems. He continued to probe, asking what the problems were. I described them using simple terms, trying not to give out more information than he'd asked for or needed to hear. He knows that his brother was "very sick", and that he wasn't big enough or strong enough to survive. At his request, I've also told him that his brother was just over six months old when he died and how old he would be today – a question he still asks periodically. I try not to register too much emotion when he wants to talk about Elad – I want him to feel comfortable and I don't want him to think there are secrets. I'd be lying if I said it was easy, but it's usually not too difficult. When it is, I take a deep breath, swallow and answer his questions as best I can.
Some of our discussions have resulted in heartbreak, with him becoming silent before running down the hallway to his room, where I'd find him sitting quietly on his bed with a sad look on his face. On those occasions he'd lean into me, crying softly in my arms while telling me he missed his brother. I held him close and tried to comfort him, hoping not to fall apart. At other times, he's been mad; "I wish I had been the one to die instead of him," he sobbed angrily during one such episode. I was horrified. With tears in my eyes, all I could do was hold him tight, rest my head on his and let him know that I never wanted him to say that again, working to keep the anger out of my voice because I just couldn't bear to hear such things. His sadness mingled with my own, and during those moments, my guilt at having been the one whose revelations caused such feelings was simply overwhelming.
Today, at age nine, Yogev seems almost blase. Most of his friends seem to know about Elad, and I try not to act surprised when Yogev's "brother" comes up in discussions he occasionally has with his friends. After overhearing one such exchange, I casually asked him whether his classmates knew the story and he replied that most of them did, his tone indicating that it was simply a non-issue. It never fails to shake me up just a little bit when I hear Yogev and his friends have these casual conversations about Elad, yet I can also draw comfort in knowing that he has managed  to make Elad an integral part of his own story.
Sometimes I've wondered about our decision to tell him about Elad, to burden him with decisions of his own regarding who to tell and how. On the one hand, I feel that despite him never actually having met his brother, on some levels, he doesn't feel like he's an only child. When he draws pictures of our family, he often includes Elad – surrounded by a protective ring of hearts. I like to think that's a good thing. On the other hand, I regret the pain that having this knowledge has inflicted on him. It's an awfully big weight to place on the shoulders of such a little boy, but when it comes down to it, I know we did the right thing; by removing the burden of an untold story, we allowed ourselves to finally banish that elephant from the room.
Comments
comments
This entry was posted in Family, Loss, Parenting, Self-Reflection and tagged children, Loss, preemie, telling by Liza Rosenberg