Delightfully Naive – My article about GINA Gallery for ESSENCE Magazine
As I wrote in this blog post, I recently had the privilege to profile Tel Aviv's Gallery of International Naive Art for Haaretz's ESSENCE Lifestyle Magazine. What an amazing experience that was! Now that you've had a chance to read my personal thoughts about the gallery and naive art, how about reading the article itself?
Click the image below to read the entire article.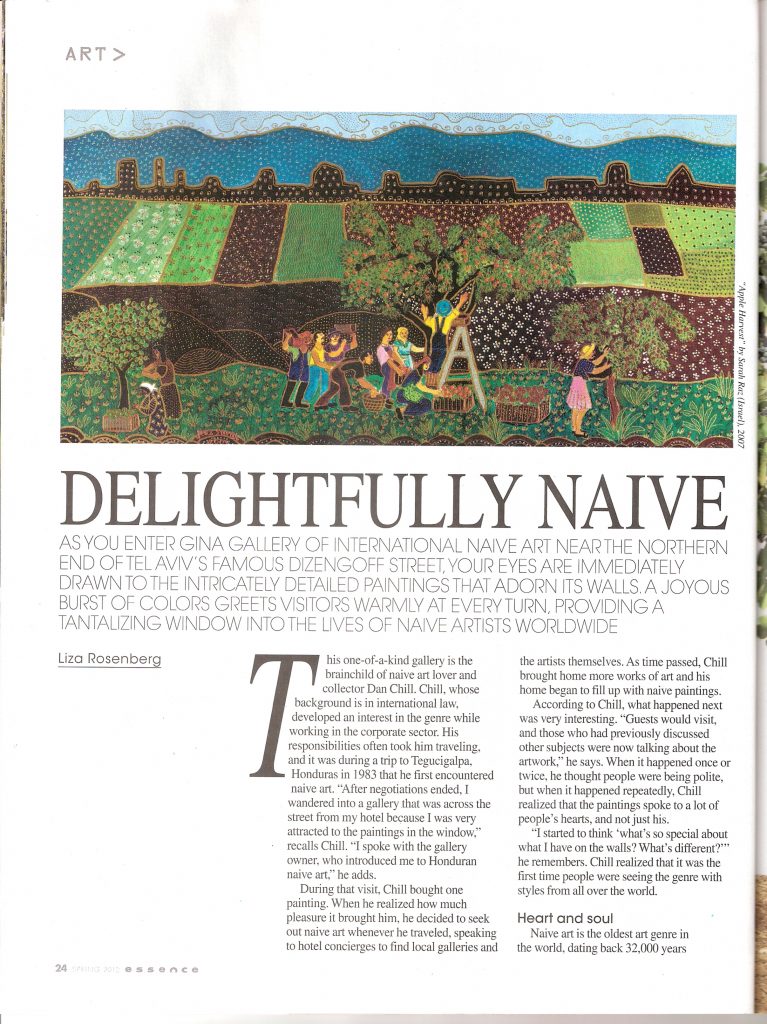 Comments
comments
This entry was posted in Freelancing, Shameless Self-Promotion, Writing and tagged ART, GINA, Haaretz, naive art, Writing by Liza Rosenberg